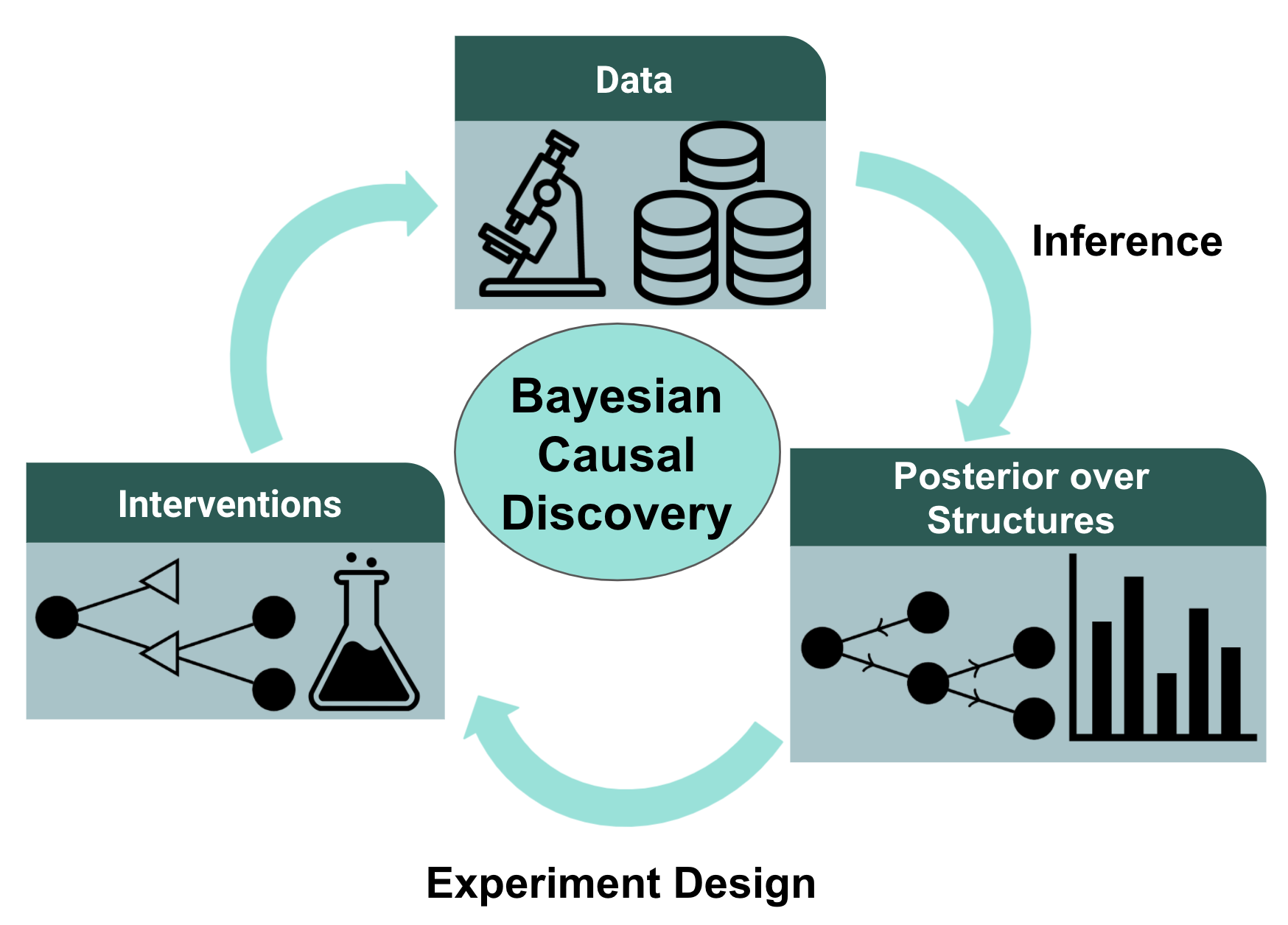 Figure 1:
A workflow for a Bayesian approach to causal structure discovery. In two recent works from our lab, we study the inference and experiment design components of the pipeline.
Causal Inference and Machine Learning
Causality and machine learning have been studied largely independently, but recently there has been significant excitement in the intersection of both fields. One hope is that by inferring causal rather than statistical dependencies, we might be able to design systems that can perform robustly outside of the training environment.
Causal discovery refers to the task of inferring the explicit causal relations among a set of random variables. Currently, many causal discovery algorithms are designed under strong assumptions that may not hold in the complex domains causal discovery is most frequently deployed in e.g., economics, health care, biology. These limitations range from assumptions about the underlying causal system to assumptions about the data collection pipeline.
A Real-World Application: Gene Regulatory Networks in Systems Biology
Let's look at the task of causal discovery by way of the following example: gene regulatory networks (GRNs).… Read more